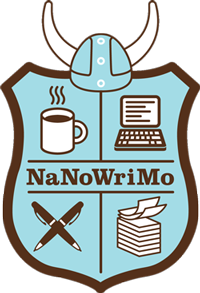 Image courtesy of National Novel Writing Month.
NaNoWriMo is a great idea, but I just have to say, "No," to it again.
For those who do not know, NaNoWriMo stands for National Novel Writing Month, which is November. It is a month for those who say they want to be writers to actually get a kick start to that writing. It is a month for them to actually do what they say they want to do. It is a month for them to write 50,000 words. Just thirty days. To write an entire novel. Seems crazy. I have only tried it one time. I got about three-fifths of the way. But it was difficult. It was contrived. And the story stank. For me, NaNoWriMo was a month for failing to write 50,000 words.
Even though I failed at my one attempt to write all those words in a month, I must say that I do not have any enmity or loathing or even aversion to NaNoWriMo. I think it is a great idea. As long as those who really want to be writers use it as it is intended. As that kick starter. That jumping off point. That impetus which says, "You can do it." Which is what it sorta did for me.
When I was participating in NaNoWriMo, I was excited. I was writing and writing and writing. I was working on getting that word total up and up and up. But the story was not going very well. And to me, the story is the thing. The words are just the vehicle to tell the story. And so I slowed down to tell the story. But NaNoWriMo helped me to see that writing is just a process. And it helped me to see that being a writer is just a commitment.
I have said NO to NaNoWriMo every year since that first time. But I have said YES to writing six days a week. I have said YES to the process. I have said YES to becoming a writer. Sure, I might be still striving to be MediocreMan, but I am working at it every day. Writing and editing and publishing. I might only have a few real and imaginary fans out there, but that does not negate the fact that I am writing. After all, if a tree falls in the woods it does make a sound even if nobody hears it. And if a writer publishes stuff and nobody reads it, he or she is still a writer. Period. Just like sound is sound whether anybody hears it, words are words whether anybody reads them. Regardless of whether those words come in blogs or books or wherever.
I might never have finished 50,000 words in thirty days, but I have finished writing, editing, and publishing books. True, they are sitting on the shelves in the woods in the Amazon with the falling trees where nobody can hear them, but they are there. Just waiting to be read.
So even though I never finished the NaNoWriMo goal, I hope there are others out there who take up the pen and write those 50,000 words. I hope there are others who take the challenge to kick start their writing careers. And I hope those others make their goal. Whether that goal is just to get the word count or to start their writing engines. But as for me, this November, like pretty much every November, I am just saying NO to NaNoWriMo.
© 2017 Michael T. Miyoshi

Joseph Ambrose, an 86-year-old World War I veteran, attends the dedication day parade for the Vietnam Veterans Memorial in 1982.
This work is in the public domain.
When we think about Veterans Day, we often think of a day off in November. At least if we work in an industry that takes the day off. But it is so much more than that. It is a day to think of honor and sacrifice.
I am happy to say that honor is alive and well and living in our schools. At least the school where I work. We invite a veteran or military person on active or reserve duty to speak at our annual Veterans Day assembly. We invite veterans in our community to join us as we celebrate the day. We even have those invitees stay for lunch after the assembly so they can visit with the kids and know that they are appreciated with more than just words. We honor those people because they did their duty to protect the freedoms and liberty that we all enjoy in this country. Whether we really understand or appreciate those concepts or not.
I am appreciative and thankful for those who served. And I am humbled by those who gave the ultimate sacrifice in service of others. Yes, we have a separate holiday to remember the fallen, but we also remember them on Veterans Day.
I may not write a note of thank you on my blog for every Veterans day, but I do appreciate the veterans. Those who are part of my family. Those who are my friends. Those who have been my students. Those who I do not even know. I appreciate them all. And their families – those who have been left behind. During deployment and even much longer. I appreciate their willingness to sacrifice.
That is why I appreciate Veterans. I know they go willingly into the fray instead of turning away. They have a choice and they choose to go. Even when they know they might not return. I know we all appreciate that willingness to sacrifice for others. It is part of our DNA to appreciate sacrificial love.
I am proud to be an American. And I cry when I hear Lee Greenwood's song (God Bless the U.S.A.) with those lyrics. I cry because I recognize the honor and sacrifice that our veterans and active duty military personnel and their families have and give. I cry because I appreciate their sacrificial love.
I know that a blog post is not much. Neither is a hand shake. But I give them both with my heartfelt thank you.
Thank you Veterans for serving. Thank you. Thank you.
© 2017 Michael T. Miyoshi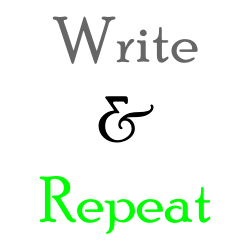 I do not mean to do it, but sometimes I post something I wrote before. Or close.
I have plenty of inventory as far as blog posts go (at least right now), but for some reason I just posted something very similar to something I posted a couple years ago. But I was wrong both times, apparently. Nobody is watching. Or at least nobody remembers reading my blog. Or nobody read it a couple years ago who reads it now. At any rate, few people are watching and reading. (However, the ones who do read give me so much grief that I find it hard to give them any press. But I do so anyway. I wonder if that is ironic or if I am just a glutton for punishment.)
I suppose the reason I have posted a few times about people watching is that I like Michael Jackson and George Orwell. I know. Michael Jackson just did the "I always feel like, somebody's watching me. Eee hee." But even though I like the other words ("When I get in the shower, I'm afraid to wash my hair. Because I might open my eyes, and find someone standing there. People say I'm crazy. Just a little touched. But maybe showers remind me of Psycho too much."), but I hear the chorus over and over and over when I think about people watching. Spying. Being George Orwellian. Or Big Brotherish.
Or maybe it is just the thought of people watching and listening is too prevalent today. (Think NSA, Siri, and Alexa.) Maybe I ought to just write a blog about Big Brother and Big Business all the time. Maybe I can be part of the conspiracy theorists or some other niche group of bloggers. Maybe not.
I need to stop because this post is diverging into the inane. (Not that it is not always so, but maybe there is hope.) So I think I will drop the subject and move on to something more intelligent. At least if I do that, there is no chance of me posting something I wrote before.
© 2017 Michael T. Miyoshi