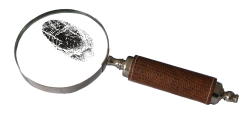 Contrary to what Doris (Maureen O'Hara's character in Miracle on 34th Street) says, faith is not believing in something regardless of what common sense says.
I think it odd that the common notion about faith versus common sense is taken from a movie. Actually, I do not know whether the notion comes from the movie or the movie just voices the notion. But it does not really matter. All that matters is that the notion is not correct. At least not when it comes to faith in God.
When it comes to faith in God, we think of substance and evidence. Or at least we should. For the Bible says in Hebrews 11:1 (NKJV):
Now faith is the substance of things hoped for, the evidence of things not seen.
Substance and evidence. Not what people tend to think of these days when they think of faith. But they ought to be. They are surely what we think of when we think of common sense. Either that or we think the thought that common sense is not so common in reality. But I digress.
I like the notion of believing in something even though our common sense tells us not to. At least when it comes to the movie Miracle on 34th Street. After all, little Susie wants to believe in Santa Claus and Doris wants to believe in Fred Gailey. Neither of which makes much common sense. But in the film, they are rewarded for their belief because it is a feel good movie. One that tugs on our heartstrings even today.
But believing in something in the face of common sense or reason is a notion that should be relegated to the movies and not to real life. Common sense and reason should be the hallmarks of Christian faith. Substance and evidence abound for its claims. But do not take my word for it. Indeed there are many more learned people than I who can expound on this notion. My favorite authors are C.S. Lewis, Lee Strobel, and Josh McDowell. Sean McDowell, J. Warner Wallace, J.P. Moreland, R.C. Sproul, and others are becoming new favorites. All of these folks talk about reason in their faith. All of them talk about evidence for their faith.
I want you to do your own digging, so I will just point out one thing about substance and evidence having everything to do with faith. Detractors.
Enemies of and detractors from the Christian faith come in all shapes and sizes. They come in various forms too. Some are indifferent. Some are hostile. Some are even violent. And they have been since the beginning. From the Sanhedrin to Pontius Pilate to the Roman Empire to seemingly the whole of society today, Christianity has had its enemies and detractors. But these enemies and detractors have all had to admit that the one piece of evidence that could have brought Christianity to a halt before it even began is missing. And it will always be missing. Jesus' body was not in the tomb after the third day.
There are many theories out there about what happened to Jesus after He was crucified and buried in the tomb. But none of them fits the evidence as well and completely as the stories in the Gospels. None. Which is why people have seen fit to try and argue the gospels away. They try to besmirch the integrity of the Bible. They try to discredit the authors. But the weight of evidence is too great. Both believers and non-believers agree on the facts. At least they do if they look honestly. Then, the choice must be made. Do you follow the evidence where it leads? Or do you go on believing what you want to believe.
Which is where faith comes in. And common sense. When the evidence is honestly weighed with reason and common sense, there is only one conclusion that can be reached. Jesus rose again. Then, you need to decide what to do with this conclusion. (But that is another story.)
I would urge us all to think again about faith and common sense. Are they really at odds with each other as Doris suggests? Or are they part of the same thing? Look deeper. Check out the arguments for and against. (Which by the way, those against rarely urge you to look at the arguments for. Or when they do, they show you slanted views.) I hope you will see that faith and common sense are not at odds. Unless, of course, you are little Susie wanting to believe Kris is really Santa Claus.
© 2023 Michael T. Miyoshi
(#ad) click
It seems that everybody has a D.B. Cooper story. Or at least a theory. If you have not already guessed, so do I.
If you do not know who D.B. Cooper is, he is the proverbial one who got away. He is the one who in 1971 hijacked a Boeing 727, got $200,000 in twenty-dollar bills, jumped out with the money, and was never found again. Oh sure, somebody found some bills. Nine years after he got away. There is, of course, more to the story, but those are a few of the main facts.
I have been interested in D.B. Cooper since I was a kid when my mom gave me a book about him. Amateur sleuths all over the country (and the world) tried to figure out what happened to the guy. People checked their twenty dollar bills to see if they might have the correct serial numbers on them. Of course, most regular people did not know any of the serial numbers, but they still checked anyway. And people looked suspiciously at men who fit the description. Especially, if the man was wearing dark sunglasses.
But the notorious hijacker got away. Nobody knows what happened to him. Or at least nobody who is going to tell. He just disappeared into the night.
Well, there have been many theories about D.B. Cooper since that fateful night. Theories that make him out to be some Robin Hood or other folk hero. Theories that he is the guy living down the street. But none have proven to be true. Nobody has found him.
I tend to agree with the late Ralph Himmelsbach, the chief FBI investigator of the crime, who said that Cooper was a criminal not a hero. He committed a heinous act of air piracy and should be thought of in that way. Still, even though I have thought that about the man, it still did not convince me to write a story about him in that light. Instead, I wrote a story that might add a bit to the mythology of the man.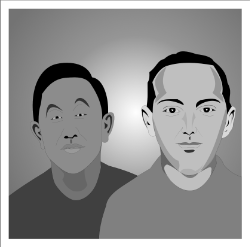 (#ad) click
Now, I am not going to give away my theory (which is really just a short story), but I will say that in my story, D.B. Cooper had some help. I know. It makes me look like a conspiracy theorist, but that is okay. I doubt the FBI would have been looking so hard for so long if there was some conspiracy. But who knows. All I know is that I just tried to look at the facts that I knew and came up with a story. It is up to my readers to see if it is plausible or not.
My D.B. Cooper story is short and written for a juvenile audience. I hope that people like it. By the way, the picture of the book cover is a link to the book. It is available digitally and in print.
[A special note to the person who already bought the one digital copy back in early November. I actually finished the book. I was getting the print version ready when I realized that I had not quite finished the book that I had already released in its digital version. I also added a chapter. I believe you can get the finished version by merely downloading the book again. Or maybe you want to get the print version.]
© 2023 Michael T. Miyoshi
It seems that everybody has a D.B. Cooper story. Or at least a theory. If you have not already guessed, so do I.
Keith Ferrin, a writer friend of mine, told me about Atticus, and now I am going to tell my readers (both real and imaginary) about it.
Atticus is a piece of writing software. You can either download it onto pretty much any computer running any operating system (OS), but even if you have some OS that it does not support, you can always just use an internet browser to get access to your writing projects. It might seem a bit pricey (~$150), but it is well worth the cost. Especially since it is not a subscription price, but a one-time buy.
(By the way, I am just writing this piece about Atticus because I like it, not because I am getting any promotional considerations. Although that would be nice.)
So what exactly does Atticus do? I am glad you asked. (I know. I asked myself. But I like the notion of call and response.)
Atticus is a formatting software. And it is a writing software as well. I have used it to start a couple books, rather book ideas, but they have not gotten anywhere yet. Which is okay. I wanted to get the ideas down and out of my head. (Which is quite a different story.) And I suppose that some people can and will use Atticus as their primary writing software. That is just not the way I use it. At least not currently.
The power of Atticus (at least in my estimation) is in its formatting. You can format a book for print on demand publishing in less than a day. Okay. Maybe a day the first time you use it. Then, you can streamline the process to get it down to a few hours or maybe even less. So far, I have been able to take thirteen of my digital books and make print-on-demand paperbacks available. It is pretty cool. Just over halfway to getting them all out there in print. (Then, hopefully the new books I write will be available in both forms right from their first release.)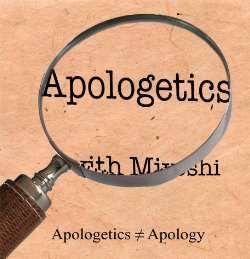 (#ad) click
The first time I used Atticus, I was able to make my book look the way I wanted it to look in print. Oh sure, there are some quirks, but it looked pretty good. I actually uploaded it to Amazon and had it ready to go. I even ordered some author copies. Then, I figured out some changes I wanted to make. So I made the changes and uploaded again. Then, I got my print copies, but they were already out of date (and the print was too small). Ah well. Such is life. Maybe when I become famous, those copies will be worth something.
At any rate.
Like any software, Atticus is not perfect. But it makes books look good. I have not created any digital books from scratch with it yet, but I am sure it will work great for that as well.
The best thing that Atticus has helped me to do is to get the front matter and back matter done well. The front matter is the title page, the half-title page (only the title), the copyright page, the dedication page, the acknowledgements page, the about the author page, and the also by page. These pages are standard in pretty much any book, and I was able to make my own templates for all of them. That was so cool. I did not know how to do it on the first three books, but once I got them figured out, creating a book was almost as simple as uploading my file, adding all the front and back matter, and creating the print ready PDF file. Not quite that easy, but nearly so. I was amazed.
This is not really an advertising piece for Atticus, but I guess you could call it a testimonial. There is no perfect software, but Atticus is good for publishing your work. It is well worth the money if you are serious about self publishing books.
I am so glad that Keith, my writer friend, recommended Atticus to me. I hope that any writers out there have as great of an experience with it as Keith and I have had. Happy writing.
© 2023 Michael T. Miyoshi